CREW CHANGE
Indonesia's Premier Crew Change Specialist
BALANCIA Ship Agency
At Balancia, our Husbandry services go beyond mere port call formalities. We understand that when a vessel docks, the needs are multifaceted — from the timely delivery of ship spares, provisions, and bunker fuel to the welfare of its crew. With our expansive local knowledge and a network of trusted suppliers, we ensure your ship's requirements are catered to with the utmost efficiency. Whether crew transfers, medical emergencies, or cash-to-master deliveries, we handle it all with precision and care. Our dedicated team remains on standby, ensuring prompt responses and solutions tailored to each vessel's unique needs. With Balancia overseeing your Husbandry needs, rest assured your vessel is in expert hands.
Service Location
BATAM PORT: The Epicenter of Our Operations
Our principal office in Batam underscores our unwavering dedication to the region's maritime landscape. While Batam remains our strategic heartland, our expansive services gracefully extend to encompass all ports across Indonesia, including:
What is Crew Change?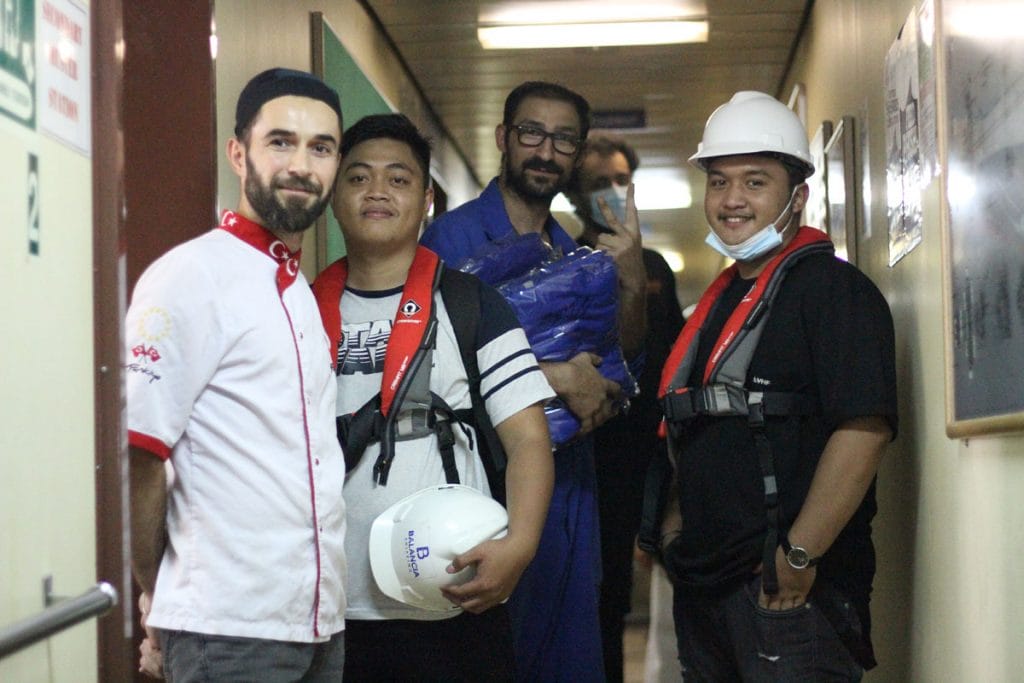 Crew Change is an essential procedure in the maritime industry, allowing seafarers to transition on and off ships based on predetermined schedules set by shipping companies. It primarily happens when a seafarer's contract comes to an end. Within this process, there are two key terms to understand:
On Signer: This refers to the crew members joining a ship to begin their contracted duties.
Off Signer: This pertains to the crew members completing their contract and disembarking from the ship, making way for the next batch of seafarers.
BALANCIA, responsible for the ship's crew, must be well-prepared. This preparation includes ensuring all necessary administrative documents (Visa) are in order for the crew's entry into Indonesia, organizing travel arrangements like air tickets, coordinating lodging if required, and providing assistance during emergencies, such as unexpected illnesses.
Therefore, it's crucial for ship crew providers to collaborate with local shipping agencies in the respective Crew Change locations. This partnership guarantees smooth transitions and efficient processes for all involved parties.
We Always Focus On Effectiveness And Efficiency
We're very adaptive to changes and suggestions. Contact us if you need tailored service. By default, these are our Service Processes.
Documents
Prepare personal documents for each Crew On/Off Signer used for administration to enter Indonesia
Coordination
Coordinate with the Ship Captain to find out the location and estimate the ship arrival at the port.
Estimation
Knowing the estimated trip that will be taken from the port/airport to the location of stay
Ticketing
Ordering flight tickets for crew who don't have tickets yet
Accommodation
Prepare transportation and lodging accommodation and pick up from the port/airport to the crew's accommodation location
Deliver
Deliver On Signer Crew to Port and Off Signer Crew to Airport