DRY DOCKING
Fair Price and Flexible Services
BALANCIA Ship Agency
At Balancia, our Husbandry services go beyond mere port call formalities. We understand that when a vessel docks, the needs are multifaceted — from the timely delivery of ship spares, provisions, and bunker fuel to the welfare of its crew. With our expansive local knowledge and a network of trusted suppliers, we ensure your ship's requirements are catered to with the utmost efficiency. Whether crew transfers, medical emergencies, or cash-to-master deliveries, we handle it all with precision and care. Our dedicated team remains on standby, ensuring prompt responses and solutions tailored to each vessel's unique needs. With Balancia overseeing your Husbandry needs, rest assured your vessel is in expert hands.
What Is Dry Docking Service ?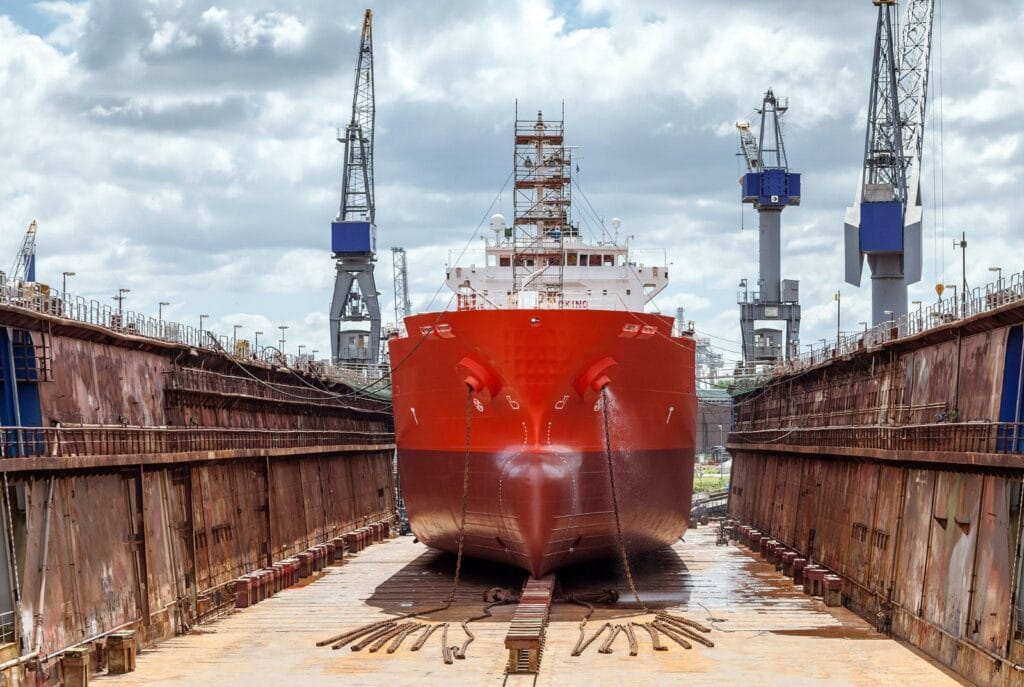 Dry docking is a vital maintenance procedure for ships that involves taking the vessel out of the water for inspection, repair, and overhaul. During dry docking, the ship is positioned in a dry dock, which is a large basin or dock that can be flooded and drained to allow ships to be floated in and out. This process allows ship managers and engineers to access the hull and other underwater parts of the ship, which are normally submerged when the vessel is in the water. Dry docking is typically carried out every few years or as per the regulatory requirements to ensure the ship's safety, structural integrity, and operational efficiency.
The Benefits of Dry Docking For Ships
Overall, dry docking is a crucial process that offers a range of benefits, allowing ship managers to ensure the longevity, safety, and reliability of their vessels while adhering to industry regulations and standards.
We Always Focus On Effectiveness And Eficiency
We're very adaptive for changes and suggestions. Contact us if you need tailored service. For default these are our Service Process
Pre-plan
Plan dry docking well in advance, ensuring all necessary preparations, materials, and personnel are ready to minimize downtime.
Thorough Inspection
Conduct a comprehensive inspection before the dry docking to identify all maintenance and repair needs, allowing for efficient scheduling and resource allocation.
Optimized Scope
Define clear objectives and prioritize tasks during dry docking, focusing on critical maintenance, repairs, and required upgrades.
Experienced
Utilize a skilled and experienced workforce, including technicians, engineers, and contractors, to efficiently execute maintenance tasks during the dry docking process.
Streamlined Processes
Implement efficient workflows and standard operating procedures to avoid delays and ensure smooth coordination among different teams involved in the dry docking.
Reporting
Utilize technology to monitor progress in real-time, allowing for immediate problem-solving and timely reporting to shipowners on the status of the dry docking process.