We are BALANCIA Ship Agency
Balancia… Consider us your trusted partner at every Indonesian port. Whether you're a Shipowner, Ship Operator, Charterer, or any maritime enthusiast, we're here to extend our expertise just for you. Drawing from years of experience, our commitment is to deliver top-notch services rooted in skill and dedication, always keeping your satisfaction at the forefront. Tell us your needs, and discover a variety of top-tier solutions tailored for your enterprise.
Navigating the complexities of port operations has never been easier. At BALANCIA, we stand as the beacon for ships across the globe, guiding you safely, efficiently, and with the utmost expertise.
You have a need, we have
the SOLUTION
Skilled, dedicated and competent teams are the most important foundation for Balancia, and as a knowledge-based company with in-house competences and resources we are able to deliver unique service and solutions to our customers. It is important to us that we stay close to our Customers and understand their needs. We will always keep our promises and build trust on long-term relations.
Let's Connect!
Send us your inquiry – we are pleased to send you an offer without obligation. Our solutions are tailored on your individual requirements.
Our Core Values are
Happy
Happiness is highest energy, happy team for happy Customers
Kaizen
We continuously improve all functions and involve all employees
Deal Done
We must be done what we offer.
Our Visions
Our vision is to be The Best Shipping Company in Indonesia 2031. To achieve our vision, we are guieded by three core values that provided the foundation for our work ethic and way of thinking. We work with passion to serve customers better, everyday and everywhere.
OUR SHIPPING SERVICE
Since the company was founded in 2018 in Batam, nowadays we can serve you in others 157 ports of Indonesian ports. We are also committed to meeting the highest standard, trust, and transparency in all the processes we undertake to improve our quality in serving our customers. .
With local knowledge, a network of specialized offices, create unique solutions and innovative husbandry solutions, we offer our Full Port Services directly to vessel owners, operators, technical management, and charterers.
CIQP CLEARENCE
Clearance are very important needed so that the ship's operational activities run smoothly
LAY UP
Balancia Port Services provides you with an extensive range of maritime products and services, globally.
HUSBANDRY SERVICES
Your partner in port, providing you tailor-made solutions for your husbandry needs
STEVEDORING
The stevedore services provided by Balancia's professional teams include conventional loading, grab discharge, handling of ro/ro vessels and containers by stationary and mobile harbour cranes
DRY DOCKING
Predictable and hassle free solution for dry dockings – we deliver standardised and
efficient ships agency services to ensure your dry docking requirements and schedules are met, avoiding delays and minimising unexpected cost
BUNKER
Total efficiency for all your bunkering calls
OFFSHORE SUPPORT
Providing Support and Services to the Offshore Marine Sector Balancia Shipping offers you a comprehensive offshore product.
CREW CHANGES
Professional and Efficient! Service speed and end to end service are the mainstay of our services
CASH TO MASTER
Ships are self-sufficient, so cash is needed to pay salaries/crew bonus, new parts and supplies
OUR TEAM
In the spirit of giving our best to our beloved country, Balancia Group hopes to be a significant part in the long history of Agriculture and Fish Industry. It has been more than 11 years of hard work and sometimes, struggle, in assuring that we indeed have left a significant mark in the industry. It was never a walk in the park, but we did our best to make our nation proud.
Through applied innovations and technologies, dedicated human resources, efforts to improve stakeholders' well-being, stable collaboration with other parties, and improvements in every aspect, we are indeed stating our presence.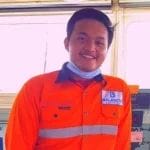 ABU ADLA SAYYID AHMAD ARRIDHA
Manager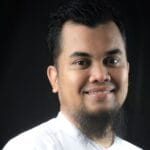 MUHAMMAD CANDRA RAMBE
Founder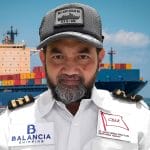 CAPT. BUDI PRAMONO​
Marine Consultant
GET IN TOUCH
Feel Free to visit our office for Happiness Cup of Coffee. You can also contact us via email or WhatsApp for any inquiries do you have..